At Ampliphae we feel that managing SaaS effectively is critical.
If you agree, then you are probably already taking it seriously and have a formal process to manage new SaaS as it enters your organisation.
If that's you, then take a look at how our SaaSGuard product can make this process even more effective.
But maybe you don't agree with us.  Maybe your policy is one of the following…
Our users can't adopt new SaaS?
You may have a policy of not allowing users to adopt new SaaS.
Your assumption is that central IT or governance teams can fully control what SaaS is used with existing approaches and tools.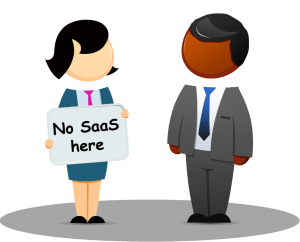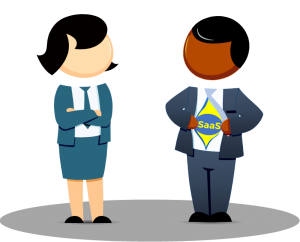 We know about all the SaaS?
You may feel you know about the SaaS used by your organisation.
Your users are telling you about all the SaaS they use and how they are using it.
The SaaS Assess Challenge
At Ampliphae we offer our SaaS Assess service as an easy way to validate your current SaaS Management policy.
Ampliphae will partner with your team to help you benchmark and understand how your people are really using SaaS, so that you can put the right policies in place.
Our SaaS Assess service gives you accurate data about the actual usage of SaaS across your organization. 
It takes the guesswork out of SaaS, and lets you see how your people have already adopted SaaS.
One of our expert consultants will work with your team to gather the data you need to make informed decisions. We will use SaaSGuard to gather data from across your organization and analyse that data to provide a view on your current SaaS Balance.
We will deliver a snapshot report detailing your current SaaS position, with an overview of how SaaS is being adopted across your organization.
We will also provide a viewpoint on SaaS Risk and your organizational SaaS Balance, with recommendations for policies to maximise the benefits of SaaS for your business.